Brightside Summer 2004 Race
Sat 27th Nov. 2004
The weather was perfect! You couldn't ask for better weather. The track itself was dry and dusty and this was evident by the cloud of dust as you approached Brightside. There was a cool steady breeze blowing from the southwest which blew the dust from the bikes away from camp across the Highway. The track was in very good condition after being scraped with a grader and watered constantly all day by a force of helpful water bearers for whom we are all grateful. Thanks Ken and the guys.
Parko was boasting a new 'bored to the limit' 150cc methanol burning engine, Noel and Jeremy were also flying but there were also a few newcomers who were also on the pace. A few prelim races were held before the 2 Hour which got under way around 4:52 pm.
About 16 or 18 bikes started the 2 Hour race and things were rolling along fine until all the top guys started breaking down. First Noel, then Jeremy, then Craig, then another... By the time the 2nd hour had begun the field had dwindled to about 6 or 7. There were quite a few spills and a few people got hurt but Parko was up there in 2nd behind Warwick and Rory who had been licking Jeremy's heals (until he dropped out) and thats the way they finished. I dont know who came 3rd. Me and Dave chugged along finished 4th or 5th or somewhere around there :)
Please Note: This is purely my version of events the way I saw it.

Here's some pics...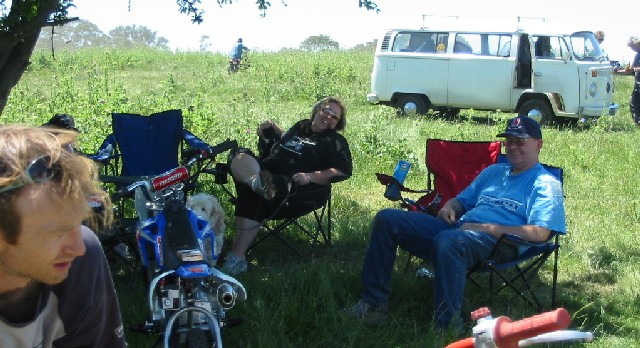 A bunch of lazy people sitting under a tree.


The Start! of the Nov 2004 2 Hour Postie Bike Enduro Race.



A bunch of riders getting into it up the main straight - look at Jeremy go on the right!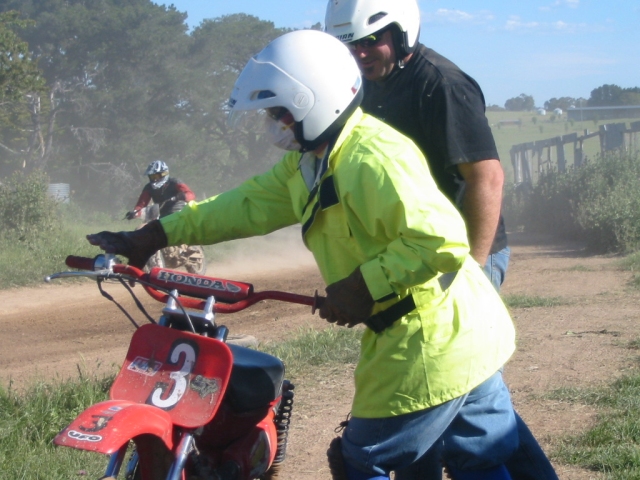 A slick rider change-over taking place during the race...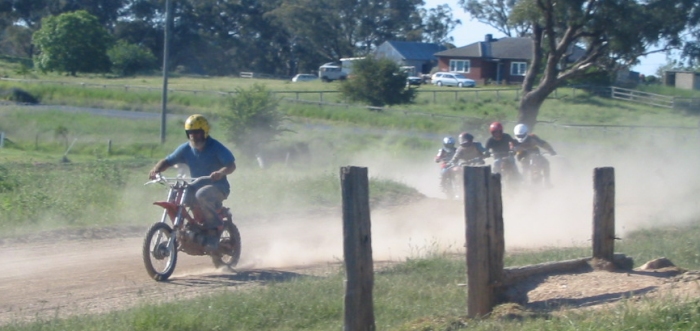 The boys are still at it around the back section.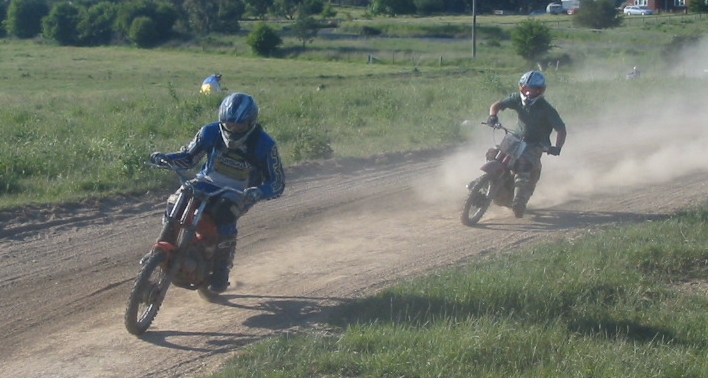 This is a good one...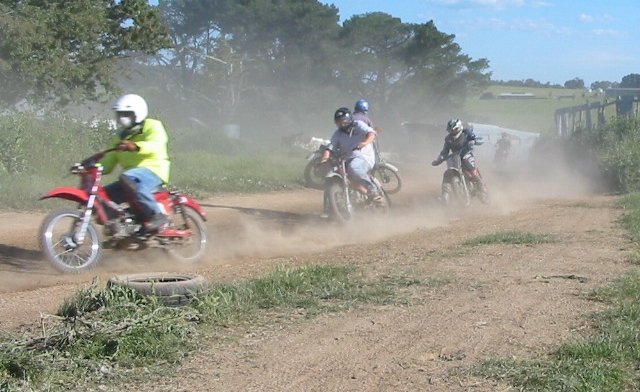 Not sure what's going on here... someone is facing the wrong way though.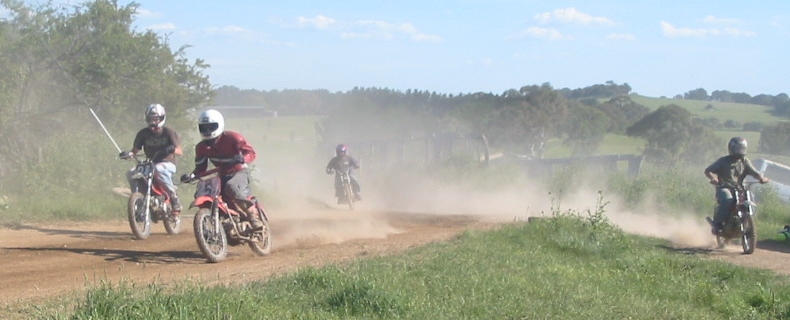 It was all great fun as you can see...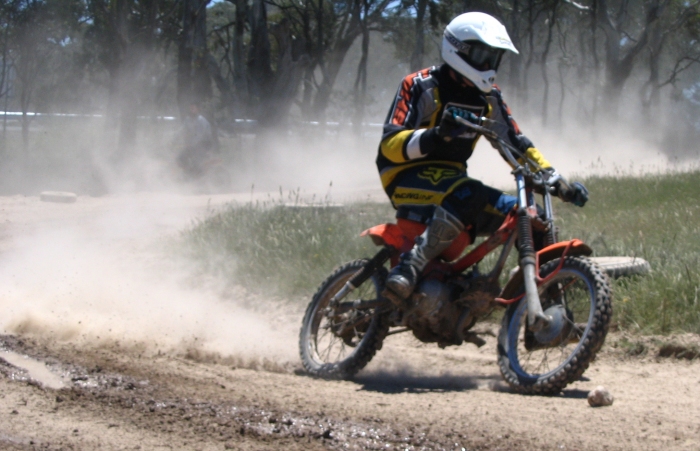 A pic sent in by Rohan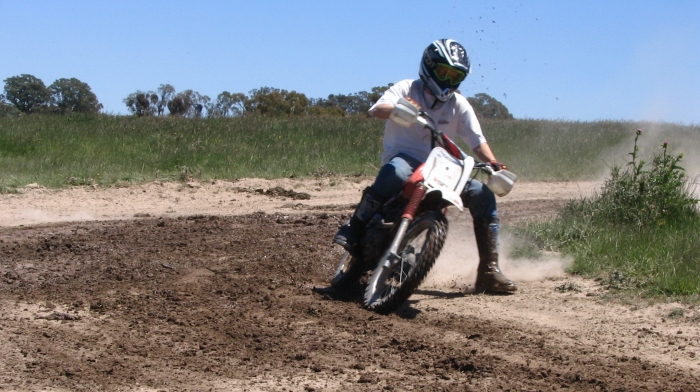 Another pic sent in by Rohan


Next race sometime early next year - Merry Christmas, Seasons Greetings, have a good Holiday and have a Happy New Year in 2005.
---
Copyright © 2004 - Warren Leadbeatter - www.Postiebikes.com
Last Updated - 13-Dec-2004