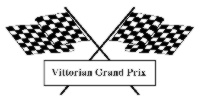 The 1998 Vittorian Winter Grand Prix!
Honda CT-110 Postie Bike Racing at it's best!
The 1998 Winter event was held in freezing temperatures and gale force winds blowing horizontal rain and sleet! The turnout was one of the best on record with about 20 or so spectators coming to watch 12 Postie bikes race. A few bikes had to pull out early due to poor tyre selection while others had mechanical & electrical problems.

The overall results were that everyone had a good time and no one was too cold or too wet. We had a good fire going in a 44 gallon drum in the shed.

It was one of the best events for me as I got a first place in one of the 5 lap Heats then came 2nd in the 2hr Race which made me the overall winner for the event. I was stoked! I'll probably never do this good ever again.
| | |
| --- | --- |
| | |
| 1. The Start of the 1998 2hr Race. Due to intense weather conditions the race was shortened to only 20 laps. 2 riders had to ride 5 Laps each then Swap riders. In the 2 hour race you would normally do 10 or 20 laps each then swap. The pitstops and rider changeovers are great! | 2. There goes Dave doing his first stint on my bike during the 20 lap Race. Dave and I eventually finished in 2nd. The guy in the background 3rd. |
| | |
| 3. Some of the riders and excellent crowd who braved freezing cold, windy, rainy conditions to come out and watch the race. | 4. A view from the top of the Hill after the damage was done. The track was chewed up somethin' shocking. It probably won't be used now 'till next race in the Spring (October long weekend). |
---
Copyright ©1998 - Warren Leadbeatter
Last Updated - 11th July 1998